Z Space is committed to
presenting the
innovative works of diverse artists.
Often these aren't works that we've had a hand in creating from the ground up, but we provide key logistical, marketing, and financial support for these companies to realize their artistic aspirations. While we have long standing partnerships of this type with many local groups, we have increasingly concentrated on introducing Bay Area audiences to the most innovative, cutting-edge companies from around the world.
Here are some of the notable works we've presented from recent years:
THE wooster group
presented by Z Space and piece by piece productions | April 2017
The latest work by the acclaimed New York-based experimental theater group The Wooster Group, The Town Hall Affair is directed by Elizabeth LeCompte and based on Chris Hegedus and D.A. Pennebaker's film Town Bloody Hall, which documents a rowdy 1971 debate on Women's Liberation held at Town Hall in New York City. The debate participants included distinguished critic Diana Trilling, "saucy feminist" Germaine Greer, and "radical lesbian" Jill Johnston, with Norman Mailer acting as an immoderate moderator.
In The Town Hall Affair the Wooster Group both re-inhabits and derails the original film, redirecting Mailer's pugnacious propensities onto himself and spinning out into Jill Johnston's vision of a revolutionary future.
SOLEDAD BARRIO & NOCHE FLAMENCA "ANTIGONA"
presented by Z Space and piece by piece productions | February 2017
In Antigona, Noche Flamenca transforms the classic play into a virtuoso flamenco masterpiece. Honoring the Greek tradition of sung poetry and musical accompaniment, Noche Flamenca's Artistic Director Martín Santangelo studied the poetry of Sophocles, then translated and re-wrote the text into lyrics. It was created in collaboration with his wife and principal dancer, Soledad Barrio, who plays the title role.
ALONE / TOGETHER
by LEVYdance, October 2016
Z Space has commissioned this piece from LEVYdance which will run on the main stage from October 26 - 30, 2016. The immersive and experiential work explores the moments in our lives when loneliness and togetherness collide. Each scene is culled from the memories of the dancers, and features innovative devices that were developed specifically for this production Directed by LEVYdance Executive Artistic Director Garance Marneur in collaboration with LEVYdance company and guest artists.
Birdheart
by Julian Crouch and Saskia Lane, April 2016
co-presented with piece by piece productions
An adventurous blending of genres is the hallmark of some of the best work we present here. In Birdheart, Julian Crouch and Saskia Lane mix impromtu costume and set design, puppetry, music and visual storytelling in a truly evocative masterpiece. Centered around the transformation of a piece of paper into a man and then a bird, there are interludes of live music (Lane's poetic double-bass viol playing is sublime), and latex masks created on the two performers faces. The intimate setting of our Z Below theater allowed audiences a rare close-up view of two virtuosos at their craft(s).
The Method Gun
by THE RUDE MECHS, November 2015
 
Z Space was proud to present the first ever Bay Area appearance of Rude Mechs, the groud-breaking performance group from Austin, TX with The Method Gun. The show played from November 11th to 14th, 2015 on our main stage. An offbeat story that follows a theater group in the 70s obsessed with their disappeared guru, this show is a riotous satire on artistic method and process—a play about the ecstasy and excesses of performing, the dangers of public intimacy and the incompatibility of truth on stage and sanity in real life. It combines humor, profundity and technical excellence in equal measure. The show was part of a two week residency, which also featured a performance of their most recent piece Stop Hitting Yourself, at Cal Performances.
Early Shaker SPirituals
by The Wooster Group, February 2015
co-presented with piece by piece productions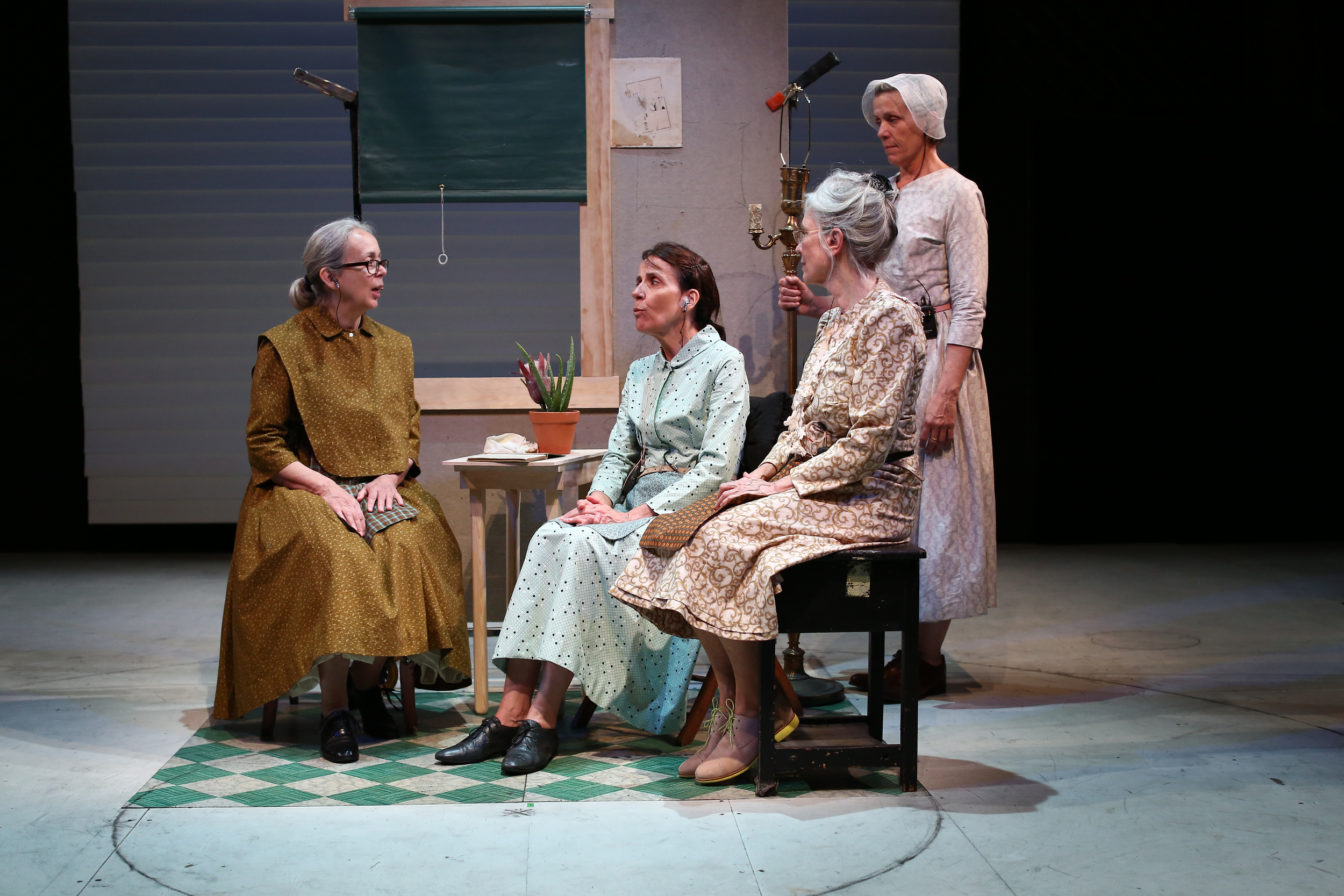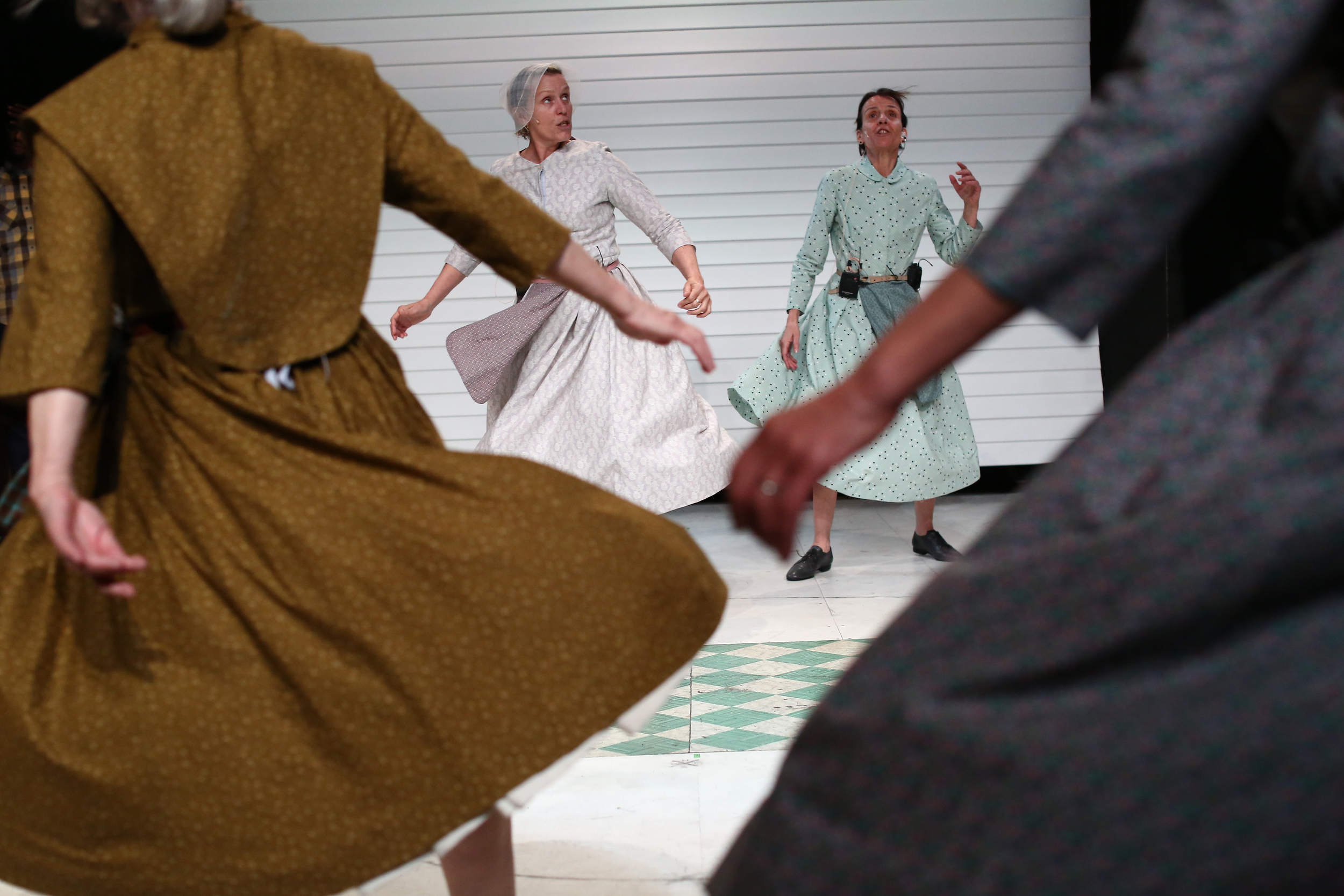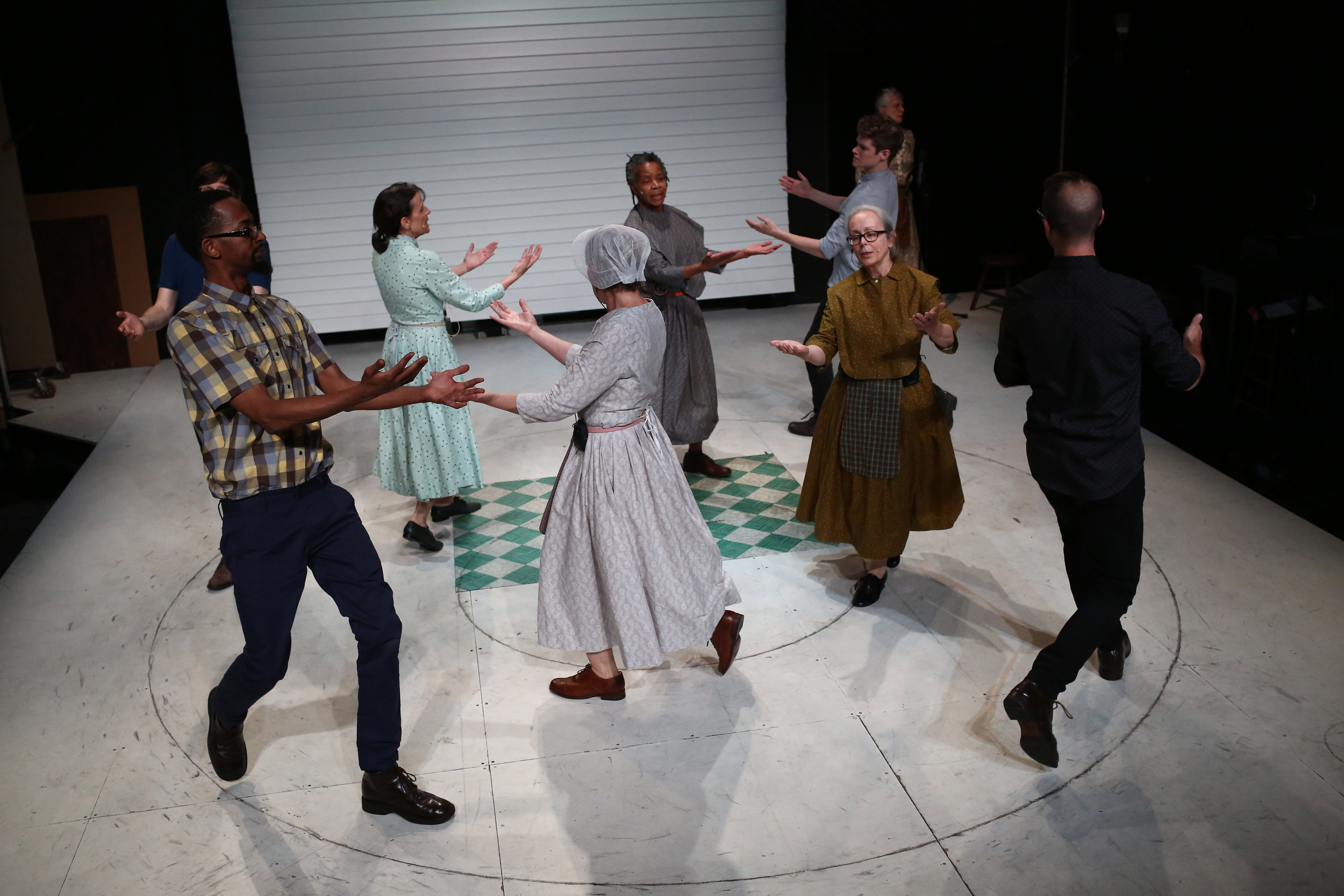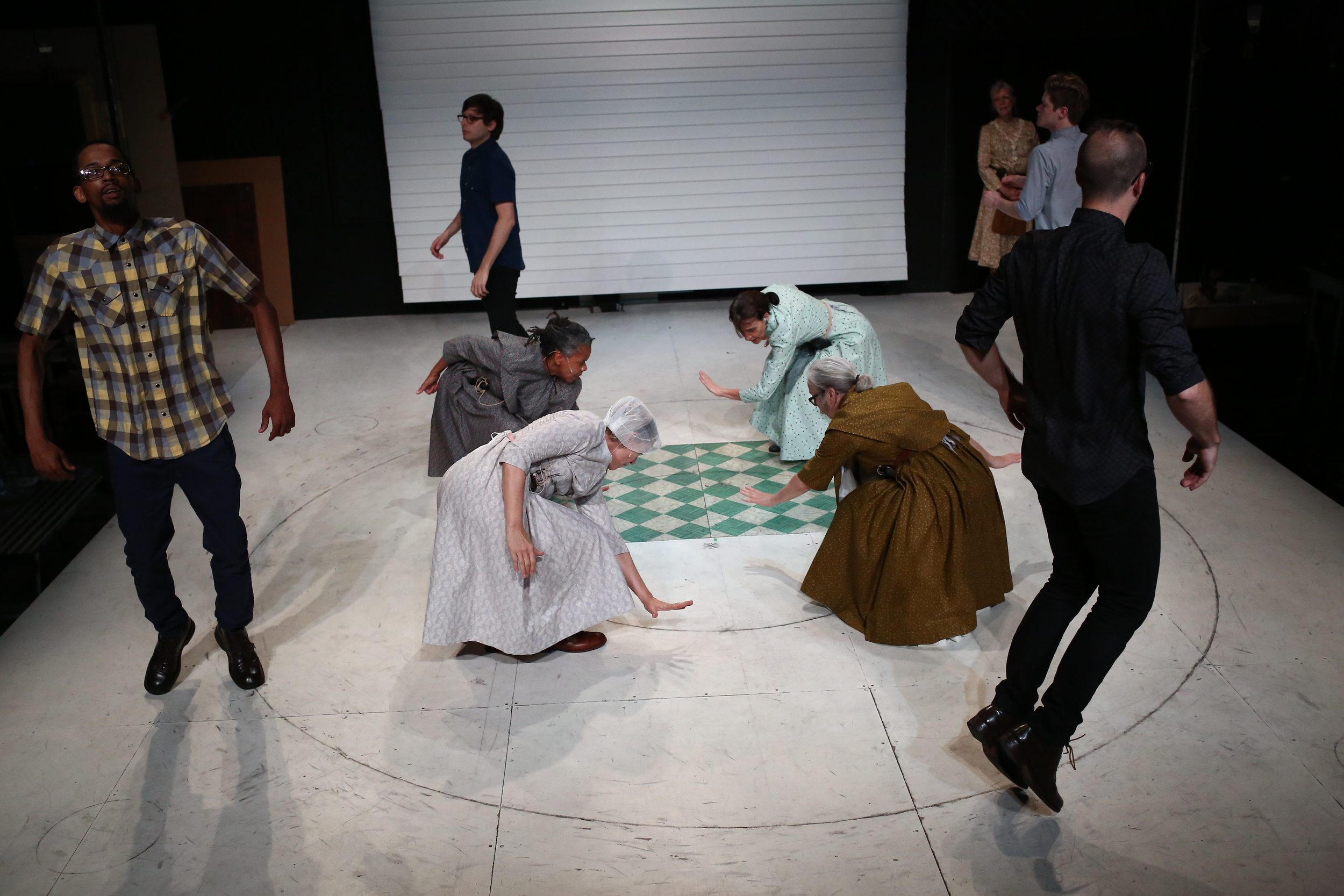 When Z Space was given the opportunity of presenting the legendary Wooster Group's Early Shaker Spirituals to Bay Area audiences, we jumped at the chance. An interpretation of a 1976 recording of hymns, marches, anthems, and testimony from the mysterious millenarian sect, the piece featured Cynthia Hedstrom, Elizabeth LeCompte, Frances McDormand, and Suzzy Roche. In it's over 40-year history, The Wooster Group has gained a reputation for innovative works such as LSD (...Just the High Points), and Route 1 & 9, presenting them speaks directly to our mission.
Arguendo
Performed by Elevator Repair Service, October/November 2014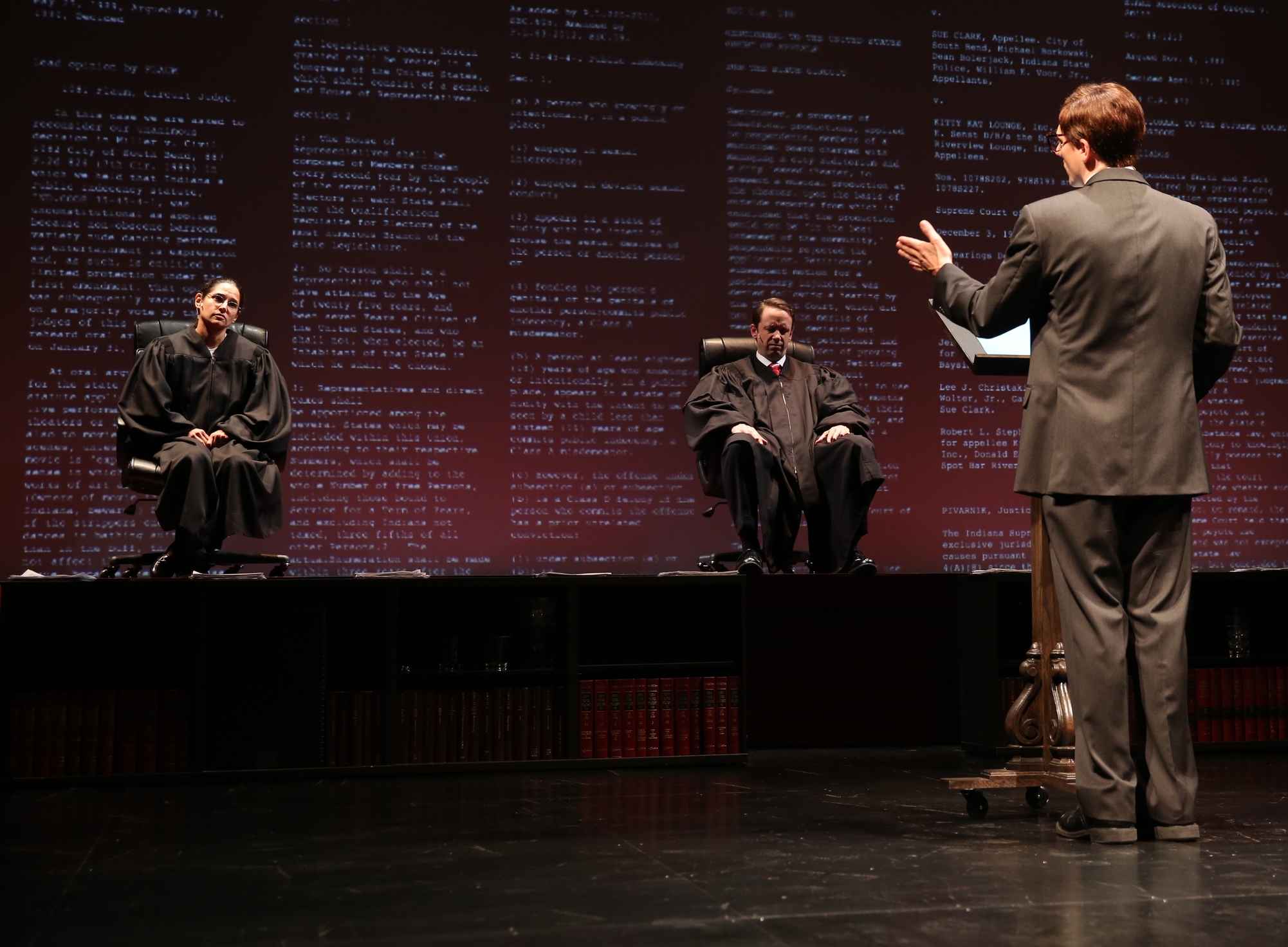 New York City's Elevator Repair Service, well-known Gatz, came to Z Space for the Bay Area debut with Arguendo, a piece which tackled piece Barnes v. Glen Theatre, a 1991 U.S. Supreme Court case. Arguendo is a staging off the case's entire oral argument, verbatim, interspersed with bits of real interviews with the justices, the lawyers and an exotic dancer who traveled all the way from the Déja Vu Club in Saginaw, Michigan to listen to the argument at The Supreme Court.
"One of New York's hottest-ticket experimental theater companies ever"
—Rob Hurwitt, SF Chronicle
Z Space is proud to be part of a thriving arts community here in the San Francisco Bay Area. Establishing ties to like-minded artists and organizations is essential to the success of our endeavors. Our collaborations cover all types of relationships, from co-producers, to the professionals we hire on plays, to performance groups that debut their new works in our venues, and many more.
Some Of Z Space's collaborators: